BARRIER 60×20 SECURITY LABEL
In stock
Number and logo applied irreversibly to prevent replacement.
Sequential non-repeating numbering.
When the seal is peeled off from the sealed surface, a hidden inscription "OPENED OPENED" appears, which does not disappear upon re-labeling.
Adhesive composition is resistant to temperature effects in a wide range.
The Barrier security label 60×20 mm is a shortened version of a full-size security seal (Barrier 100×20 mm). It demonstrates the same informational and protective qualities; it serves to warn about illegal intrusion and to make evident the fact of such intrusion. The seal is made of special thin plastic; it has a unique number and a layer of adhesive. Peeling off the seal leads to the appearance of the inscription "ВСКРЫТО OPENED", which does not disappear when the seal is re-labeled.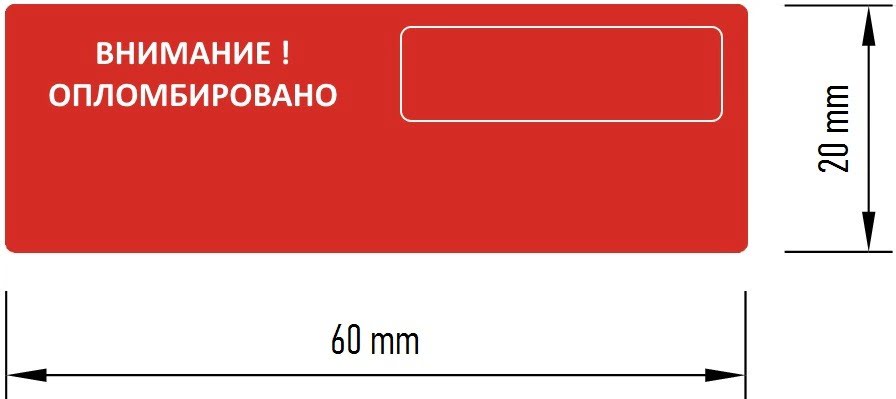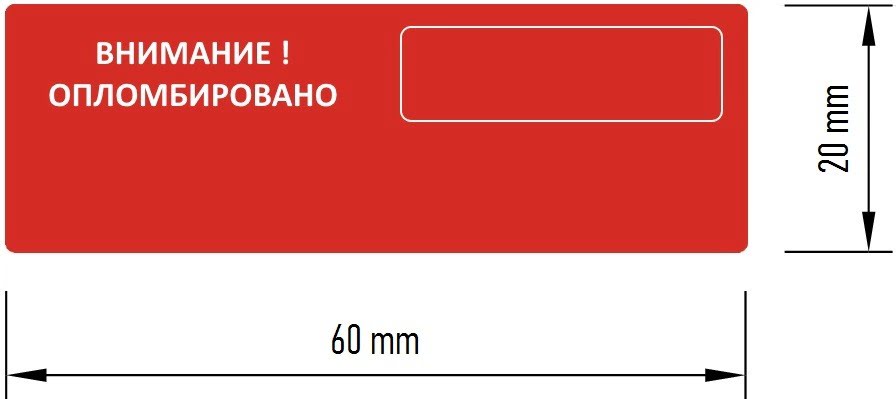 | | |
| --- | --- |
| Seal type | Security label |
| Surfaces to be sealed | Plastic, metal, glass, painted surfaces. |
| Adhesion time to the surface to be sealed | 5 min |
| Overall dimensions | 60 х 20 mm |
| Installation temperature range | +5 … +60 оС |
| Application temperature range | -50 … +60 оС |
| Marking technique | laser, permeating |
| Information to be marked | Unique serial number, text logo, simple graphic logo |
| Warranty period | 1 year |
This seal can be used in any place where the elements of the object being sealed close to each other and do not move. The installation technique (sticking) is extremely simple.
In the field of transportation and agricultural machinery, this can be:
Car body
Gas tank
Doors
Any vessels and tanks
Containers
At gas filling stations, the following needs often to be sealed:
Fuel dispensing columns
Fuel tanks
Commercial equipment (refrigerators, boxes for oils and special liquids)
In banking institutions:
Vaults
Safes
ATM or terminal elements
Premises
Transport
Sealing of various items:
Electrical panels, substations, etc.
Garage, gate, etc.
Based on 0 reviews
Only logged in customers who have purchased this product may leave a review.